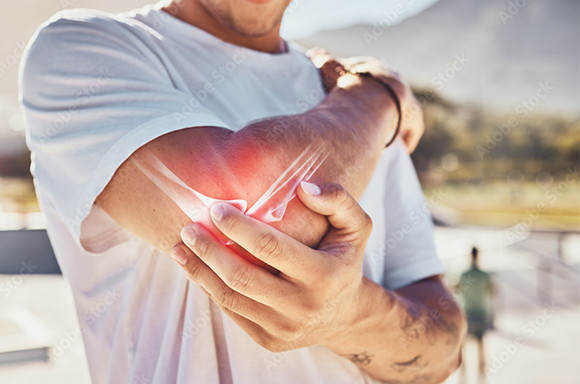 Magnetic clip
Hydration and joint comfort are the keys to good sports practice.
Magnetic therapy with Auris magneto-active textiles can be the solution for many sports. The Lomboflex facilitates daily or occasional activities by relieving back pain. Thanks to the very comfortable Gonoflex or Wondermarg patella clip, knee osteoarthritis or patella problems are no longer physical disabilities.
Sport or comfort?
Whatever your choice, Auris Magnetic Therapy is by your side in your everyday life.
We all know that in order to be and stay fit, you have to move and exercise, but when you're not athletic and the cold makes you want to stay comfortably at home, it's not easy.
Well, it's a lot easier than you think, because without being aware of it, our daily life provides plenty of opportunities to move.
What opportunities are there for us to do these beneficial exercises ? Among the most obvious, take the stairs instead of the elevators and escalators, walking with our children or grandchildren on the way to school. Prefer walking or cycling for short trips, go for a dog walk, go shopping ect... More surprisingly, the chore of cleaning the house is also a physical exercise. In short, our everyday life turns out to be a real gym.
All these activities, done without a conscious effort, change the metabolism and the benefits are fast to be felt. You will feel well-being, you will have more endurance, increased breathing capacity, more muscles, more flexible joints, and all this very easily.
And to help to keep fit, don't let a little pain set in. Magnetic therapy, preventive or curative, is a non-invasive response to joint and muscle problems, osteoarthritis, tendinitis... Thanks to its research, Auris has been able to develop simple and effective solutions suitable for every back, knee, shoulder, elbow, neck, feet, heel, ankle, etc. Not to mention the Medimag Titanium range of multi-purpose magnets.
Auris offers comfortable seats, fully magnetic that will answer your desires of relaxation to spend long and good recreational moments