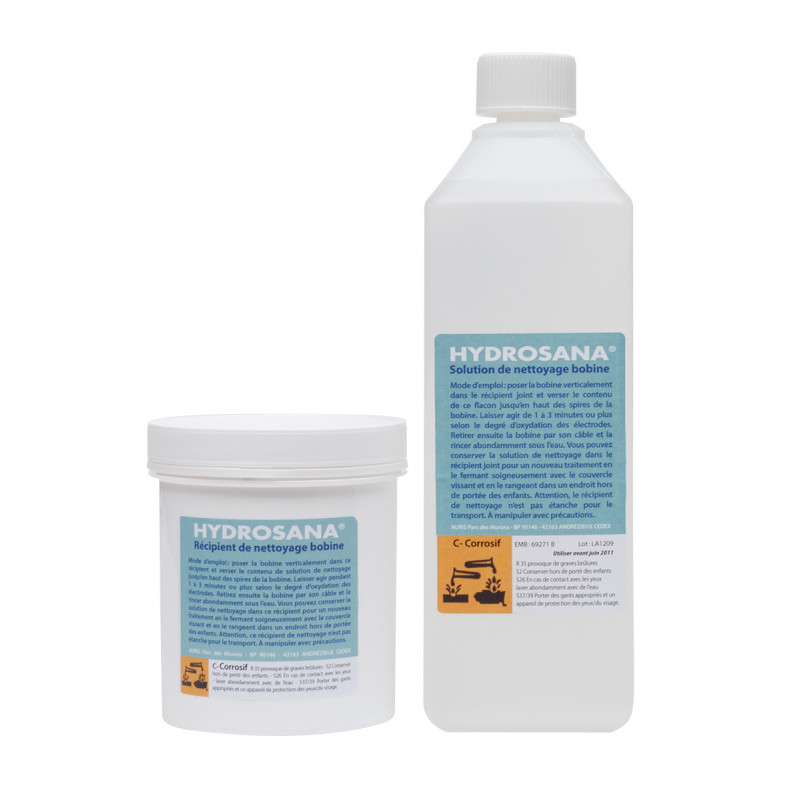  
Coil Maintenance Kit
For quick and durable maintenance of the Hydrosana® coil, this cleaning kit consists of a one-liter bottle of solution and a treatment bowl.
Voir le descriptif complet
Customers who bought this product also bought:
Hydrosana® Detox Spa Reel Maintenance Kit
Lay the coil vertically in the bowl and pour the solution up to the upper level of the coil turns. Leave on for 1 minute or more depending on the state of the coil, then rinse the coil under the water. The bowl has a screw cap to keep the solution for other treatments. 1 liter of solution allows more than 50 treatments.

Free delivery
in relay from 89€ of purchase and free for Tribu members

Need help ?
+33 4 77 92 30 90
Monday - Friday
9am / 5pm

Order placed until 3:30 pm
same day shipping
Monday - Friday