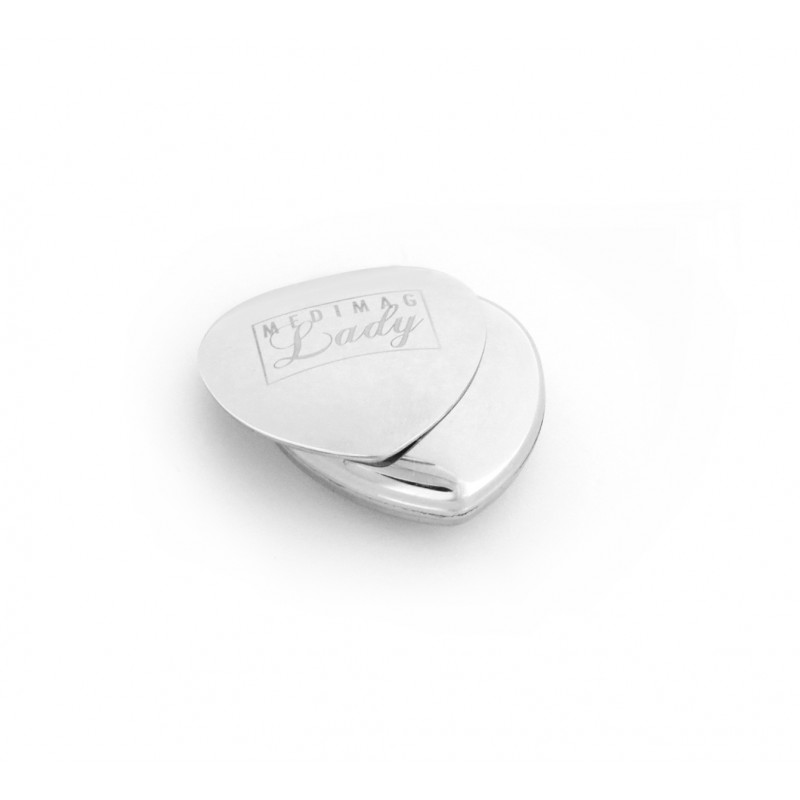  
Medimag Lady
The Medimag Lady has been specially designed in response to female troubles. Its powerful neodymium therapeutic magnet makes it a gentle, natural and safe alternative to feminine
problems.
Voir le descriptif complet
Customers who bought this product also bought:
Tips for use: It is easily and invisibly attached to your lingerie, the thickest part (ie the magnet), applies to the interior of the lingerie, the other part, the finer, is placed in attraction to the
outside.
Tip : clip on your bra to relax the cardiac plexus.
1 neodymium therapeutic magnet 20 mm, remanence 12 200 Gauss
Medimag® Lady ø 30 mm.
Stainless steel
Answers to your questions :
You can wear the LadyMag every day and continuously day and night until the symptoms disappear
Adapts to all morphologies
Compatible with other AURIS item
Maintenance tips : Pass a cotton pad soaked in modified alcool if necessary
Pathology : Painful periods

Free delivery
in relay from 89€ of purchase and free for Tribu members

Need help ?
+33 4 77 92 30 90
Monday - Friday
9am / 5pm

Order placed until 3:30 pm
same day shipping
Monday - Friday