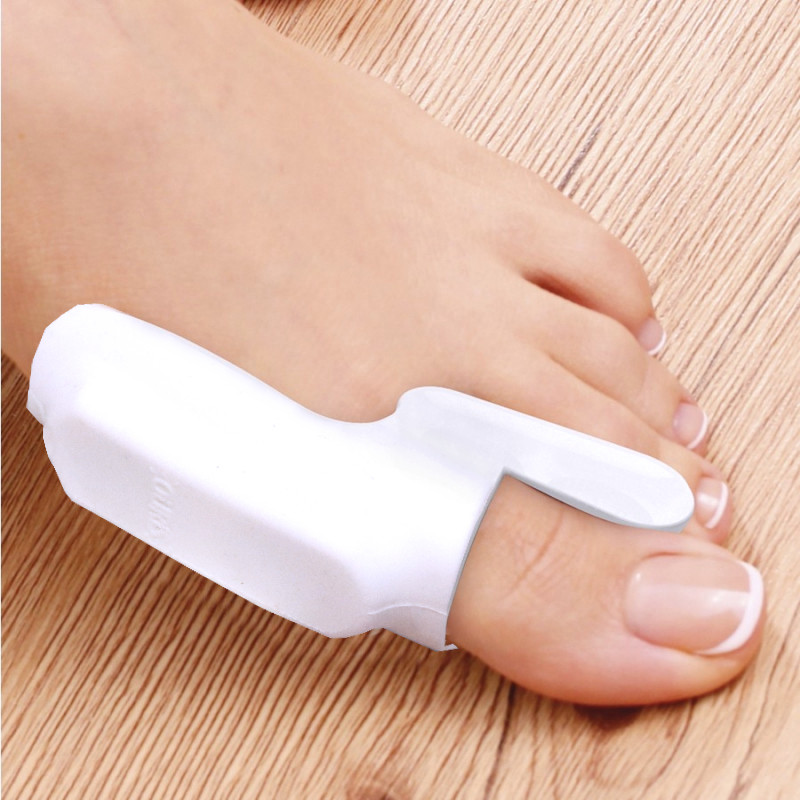  
Magnetic Hallux Valgus Orthosis
Customers who bought this product also bought:
What is hallux valgus?
Hallux valgus, also called "onion", is an abnormal deviation of the big toe to the second toe (i.e. outward). The bone called the "first metatarsal" moves opposite the big toe, towards the inside of the foot, and the joint between the metatarsal and the first phalanx of the big toe (metatarsal-phalangeal joint) becomes very protruding, forming a bump on the inner edge of the forefoot, hence the name " onion."
Hallux valgus is sometimes completely painless, but it is often painful when walking. Indeed, the deformed and protruding area (the "onion") rubs into the shoe and calluses (hard thickening of the skin) develop.
This deviation leads to a deformation of the forefoot and, consequently, to shoe problems.
Painful bunion ?
Made of flexible and resistant silicone, the magnetic hallux valgus orthosis fits either the right or left toe and is very easy to use. The 4 therapeutic neodymium magnets of the Auris hallux valgus orthosis act effectively on painful symptoms.
Directions for use : To be worn at night, or barefoot or in your slippers during the day.
The magnetic solution :
4 therapeutic neodymium magnets ø 15 mm, remanence 12 200 Gauss
Flexible and resistant silicone.
White color.
Listed in the Vidal.
Care instructions
Hand wash in warm soapy water.
Creation 100% AURIS.

Free delivery
in relay from 89€ of purchase and free for Tribu members

Need help ?
+33 4 77 92 30 90
Monday - Friday
9am / 5pm

Order placed until 3:30 pm
same day shipping
Monday - Friday